Authentic Latin Street Food
Screaming Goat Taqueria exudes the vibrant street food scene of Latin America. It's the new, strange, and exotic flavors, captivating those in search of a culinary adventure. Our rich cuisine of different cultures evokes an intangible euphoria that envelops the senses. Immerse yourself in this symphony of delicious aromas, tastes, sounds, and passion—the complete Latin street food experience!
And the excitement continues to grow. Witness the magic on ABC7 Your Local Station as we showcase our delectable Crispy Pork "BLT" Arepas, tantalizing taste buds with every bite. We're also proud to announce the forthcoming opening of a new location at Shops at Casey Key, Osprey, Florida, where more culinary adventures await!
Screaming Goat Taqueria takes great pride in making our food entirely from scratch. We value our customers so much that we genuinely care about what goes into each and every meal that we serve. We proudly source our ingredients from local farms whenever they are available. As our restaurant has been built out of love, we hope to make each customer feel that love via every meal that we prepare and serve.
Love is what brought Screaming Goat Taqueria together and I am proud to say that I owe this love of cooking to my Mom. Whether it was kneading bread every Saturday morning, picking fresh vegetables in the garden, canning fresh fruit that we'd gone and gotten from the orchard to sustain our family for the winter or picking wild asparagus by the ditch banks, I loved it all. I especially loved it when Mom would let me help her cook in the kitchen, teaching me the proper way to cook, handle a knife and how to make food taste great. She taught me attention to detail by always putting so much love into making food look so pretty through her presentation.
I started cooking professionally when I was 15. After high school, I attended The Culinary Institute of America in Hyde Park, New York where I graduated in 1990.
My wife Amy and I have called Sarasota home since 1999. I've had a great career working for gracious owners that took a chance on hiring me, and that gave me the opportunity to learn. My goal from an early age was to own a restaurant, so after years of working, I took a chance and opened The Screaming Goat Taqueria.
As much as we can, we try to support our local farms as we are also a proud local restaurant from Saratosa, Florida. We believe that it comes full-circle when we get our ingredients from local farms and we serve food that provides healthy options for our customers. Rest assured that it will be the long-term advocacy of Screaming Goat Taqueria.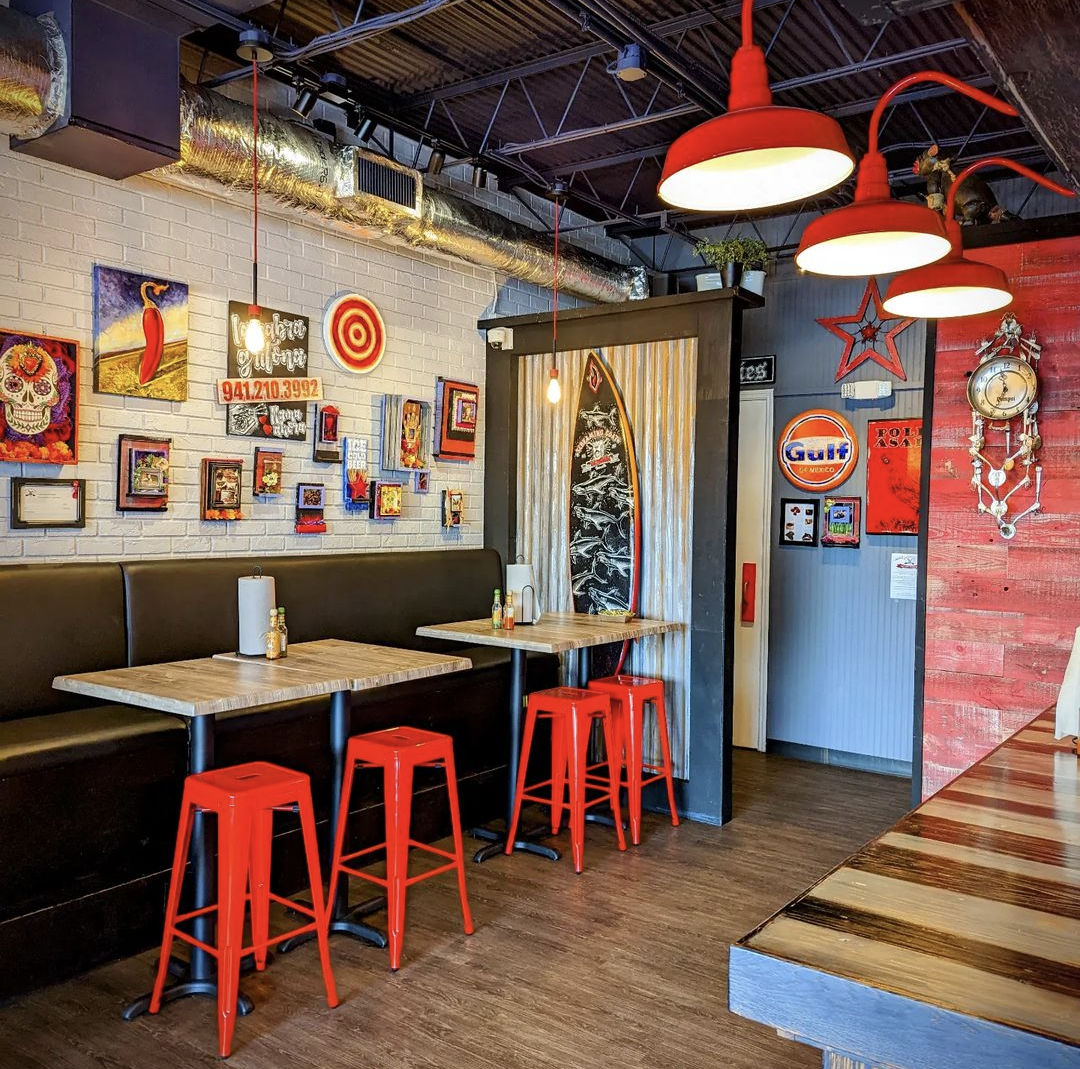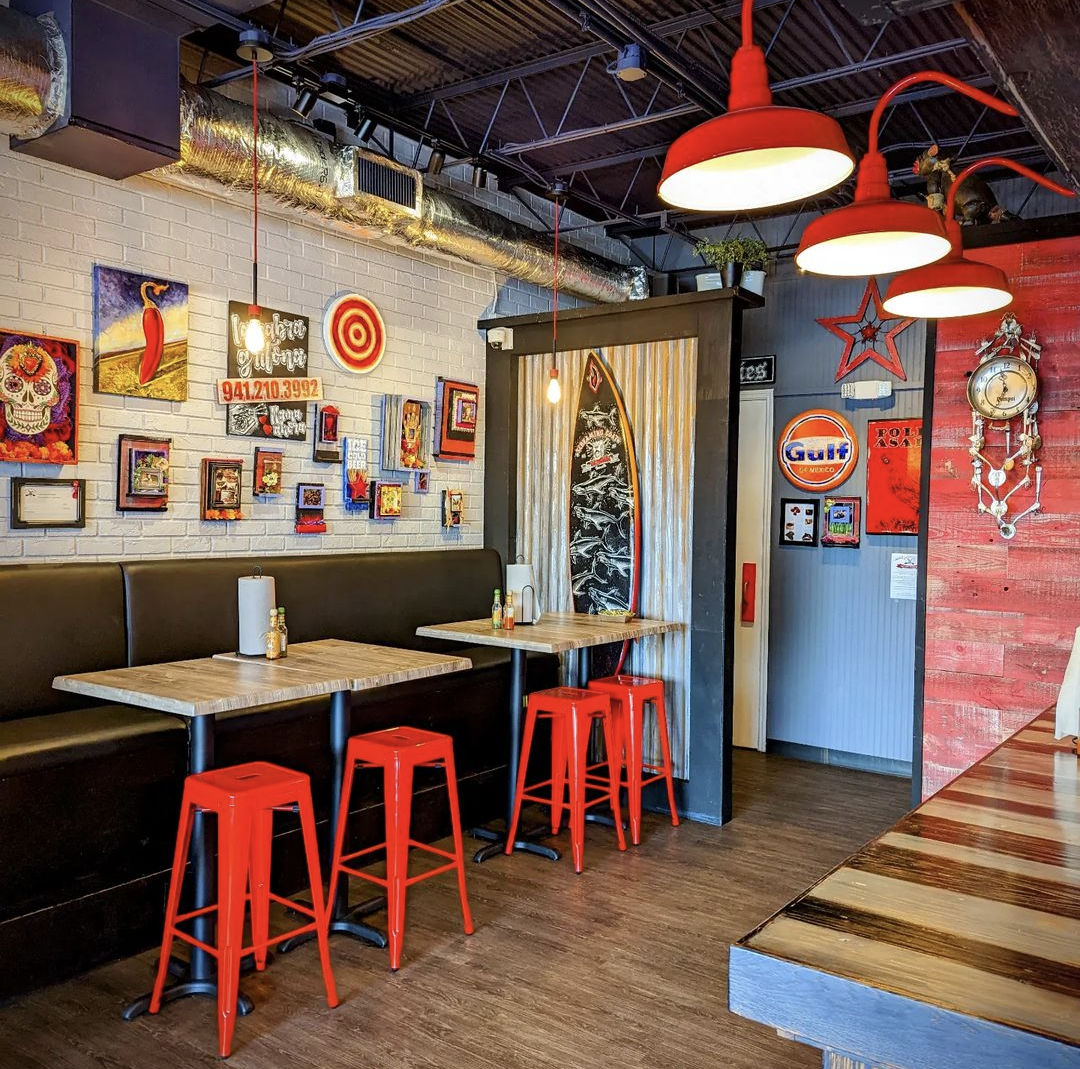 Favorite place in Sarasota for any type of bowls! Blows chipotle and any other similar taqueiras out of the water.
Another family owned business very authentic and always try the daily taco special.Along with local beers to mix and match with your meal.
Fun place to eat some delicious tacos with unique ingredients. We enjoyed chips with their queso, which has sort of a meat'y, spicy kick. Kids ate all their food!
Biker Gardener
2023-04-12
Absolutely terrific food. The food was imaginative, and I so much appreciate the plant-based options. The decor is playful too. All around great taco experience!
I always get the specialty tacos when I come here. If you like a little spice, I'd definitely suggest you try the Korean taco. The crunchy chicken taco was my second favorite. Sorry no pics, I was too hungry to take them...lol
I've been coming here for years since a friend brought me the furst time. The food is always fresh, authentic, delicious, and a healthy choice. Friendly staff and great atmosphere.👍
Tiffany Calabrese
2023-04-11
Went here with the family today and it was a complete hit with everyone, including the picky eaters. The service and food was absolutely amazing!!! Would recommend any day. Thank you again!!
Authentic Latin Street Food
If you want a fiesta with Authentic Latin Street Food that everyone could enjoy, just call us!
Authentic Latin Street Food
If you want a fiesta with Authentic Latin Street Food that everyone could enjoy, just call us!